Quick-Release Detent Pins - FAQs
Ball Detent Pins are a unique fastener offering rapid and tool-less assembly.

As a manufacturer and expert designer of ball detent pins, Pivot Point fields many questions about detent pin design and applications. In our new Ball Detent FAQ summary, we answer common questions, and provide some insight into the function, uses, and best practices when designing a ball detent pin into an application.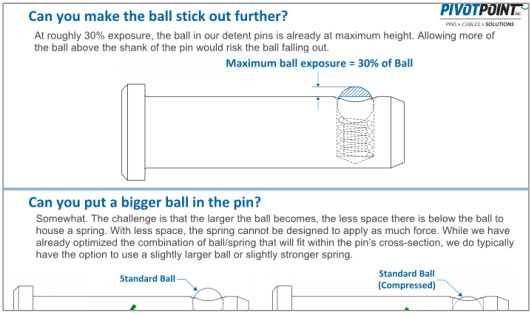 Read Our Ball Detent Document FAQ HERE
Pivot Point is a Designer and Manufacturer of Non-Threaded Fasteners