Engineering salary survey details compensation across Canada
By Design Engineering Staff
General
Randstad Engineering
salary survey
slideshow
Randstad Engineering 2014 National Compensation Survey provides city-by-city insight into compensation trends in Canada's engineering sector.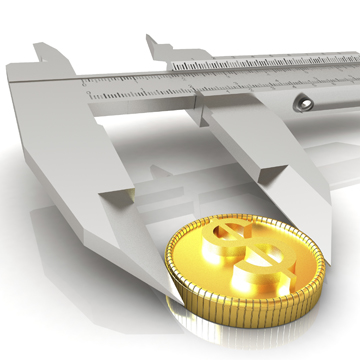 Engineering staffing firm, Randstad Engineering, recently published its 2014 National Compensation Survey, which details salary information for most engineering positions in Canada. Based on salary data from the Economic Research Institute, the guide provides a snapshot of typical salaries in 58 cities across the country. In addition, the survey also factors in levels of experience by showing average compensation for hundreds of engineering and related roles at five, seven and 10 years of experience.
"Today, more than ever, employers need credible, up-to-date information to ensure they retain a competent, engaged workforce," says Randstad Canada president, Tom Turpin. "Money does matter to job seekers, and they have access to a wide range of tools to help them validate their worth in today's employment market. With this guide, employers can make hiring decisions, both geographically and strategically, with deeper insights into each regions employment market."
A quick comparison from Randstad Engineering's salary guide shows that location can make quite a difference. For example, according to the survey, manufacturing mechanical engineers in Calgary pull down between $91,030 (five years) and $109,811 (10 years) while "next door" in Regina, they average $76,675 to $89,390.
Comparatively, in concentrated engineering markets like Toronto and Montreal, manufacturing mechanical engineers' salaries are near equal (Montreal: $78,369.38 to $91,535; Toronto: $83,140 to $96,882). The big money, however, is found in more remote but high demand markets like Fort McMurray, where manufacturing mechanical engineers make between $117,302 and $137,641, depending on years of experience, the report says.
To download the complete salary guide, check out Randstad Engineering's website.
www.randstad.ca