Editorial Viewpoint: A Rosy Picture
Mike McLeod
education
STEM
Canada is going to need every young engineer it can get.
An on-going concern for the engineering profession globally has been the chronically low levels of women in STEM (science, technology, engineering, mathematics) fields – a reality no less felt in Canada. In fact, according to labour data, approximately 90 percent of people working as engineers in Canada have historically been men.
However, there are encouraging signs that the balance is beginning to shift, at least as far as choice of university degree is concerned. According to data from Statistics Canada's 2013 National Household Survey, for example, a rising percentage of younger women hold STEM degrees than their older counterparts. Overall, women represented approximately one-third of 25-to-64-year-olds with a STEM degree, but young women aged 25 to 34 represented 39.1 percent in that age group. That's compared to 22.6 percent for women in the 55-to-64 age group.
Drilling down further, the NHS survey revealed the largest shift in those numbers came from women pursuing engineering and engineering technologist degrees. The share of younger women holding this degree, the data showed, was 23.1 percent in 2011. That's in contrast with a relatively small 8.5 percent share of women in the older age group. In the years since the NHS survey, those numbers have been steadily growing. In November 2014, the University of Waterloo announced that young women made up 27 percent of the first-year class studying engineering – the largest number the university had ever seen. It's also a sizable increase from a decade ago when only about 15 percent of first-year engineering students were women. Similarly, in early 2015, the University of Toronto announced that, for the first time its history, young women made up 30 percent of its first-year engineering students. Both universities attribute the rise to outreach programs encouraging girls and young women toward STEM degrees.
To be sure, the trend is encouraging. However, receiving a degree in engineering and ultimately working in the field are two different things, as most engineering grads are aware. According to a 2015 Ontario Society of Professional Engineers (OSPE) study, Crisis in Ontario's Engineering Labour Market, approximately two-thirds of all Canadian engineering degree holders aren't working in engineering and 33 percent hold jobs that don't necessarily require a university degree. The employment rates for female engineering grads, however, are even lower. The study reports that only 20 percent of the women who hold an engineering degree are working in the field.
So while the stats show that efforts encouraging young women to pursue engineering careers are having an impact, the vast majority of female engineering grads aren't working as engineers. Like their male counterparts, many female engineering degree-holders, the OSPE report's numbers suggest, may be choosing other career options after graduation or running into the same career barriers. However, there is still a significant number who aren't working as or leave the engineering profession for other reasons.
At the end of the day, educational programs can only do so much. In such a historically male-dominated field, industry leaders need to go the extra mile to change the culture of their organizations such that both male and female engineers candidates are welcomed and have the same opportunity to flourish. There are many reasons why this is important but, as the Engineers Canada labour forecast details in this issue's cover story, retirement of Baby Boomer engineers is going to ramp up significantly over the next decade. As a result, Canada is going to need every young engineer it can get.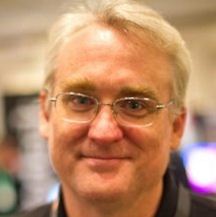 Mike McLeod
I enjoy hearing from you so please contact me at MMcLeod@design-engineering.com and your letter could be published in an upcoming issue.