Editorial Viewpoint: 3D printer, STAT!
As metal additive manufacturing becomes more precise and cost-efficient, the prognosis for the industry and its customers looks promising.
0
---
Soon after London, ON ER doctor, Tarek Loubani, arrived in the Gaza Strip to volunteer his medical skills during the Palestinian/Isreali conflict in March 2012, he discovered that doctors at the Shifa Hospital in Gaza City were running dangerously low on basic medical equipment. Due to blockades of the region and other complicating factors, even seemingly rudimentary instruments like stethoscopes were hard to come by.
According to Loubani's account of his time there, doctors were forced to share two stethoscopes to treat wounded as they entered the hospital's emergency room. After his return to Canada, his experience inspired him to find a way to not only lower the cost of common medical equipment significantly but also enable doctors in remote or war torn areas like Gaza to produce equipment locally.
The result is the Glia Project, Loubani's open-source medical device design initiative. Not surprisingly, the project's first device, unveiled last year, is a 3D-printable stethoscope. Using open-source CAD software, Loubani designed the head (the part held to the patient's chest), plus two ear tubes and earplug molds.
More importantly, tests run by the Glia Project's design team show that it performs acoustically as well as the industry's gold standard, the Littmann Cardiology III stethoscope. What's interesting is that, even though the stethoscope was first introduced in 1819 and its design hasn't evolved much since 1963, instruments like the Littmann Cardiology III still command approximately CAD$200.
By contrast, all the CAD drawings, STL files, BOM and assembly instructions of the Glia stethoscope can be freely downloaded from the project's GitHub page (github.com/GliaX). All told, Loubani says the final bill, including the cost of silicon tubing and earpieces, comes to approximately US$5.00 to make the stethoscope's components out of ABS plastic on a common FDM printer.
Currently, the team is seeking the official blessing (a Medical Device Establishment License) from Health Canada. In the meantime, however, the Glia team has pushed ahead with plans for other common instruments. Among them are low-tech tools, like a needle driver and an otoscope for examining ear canals, as well as comparatively sophisticated equipment like a pulse oximeter to check blood oxygen levels and even an electrocardiogram (ECG) machine.
Seemingly a world away from Dr. Loubani's humble plastic stethoscope, Renishaw plans to pair specialized design software with metal additive manufacturing to create tailor-made, high-tech medical implants, as detailed in this issue's cover story. On the surface, these two initiatives look very different. One requires little more than a consumer grade 3D printer and some hardware store tubing while the other depends on six-figure AM machines and high-grade metal alloys.
In reality, they are two sides of the same coin. Both endeavours strive to resect the complexity, tedium and therefore inflated costs from the traditional medical device development process. Understandably, it will take time for this new paradigm to take hold, and the industry may experience some rejection along the way but, as metal additive manufacturing becomes more precise and cost-efficient, the prognosis for the industry and its customers looks promising.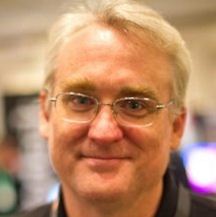 – Mike McLeod, Editor
I enjoy hearing from you so please contact me at MMcLeod@design-engineering.com and your letter could be published in an upcoming issue.