In 2004, when Bombardier first announced the development of the aircraft program that would become the CSeries, it was an aggressive move for the otherwise modest Canadian aerospace firm. Rather than contentedly compete with the likes of Brazil's Embraer over the business and regional aircraft market, the once saviour of Canadair, LearJet, Short Brothers and de Havilland would take on the majors, Boeing and Airbus. To do that, they needed a medium-range jet that could cut into the American and French companies' bread and butter slim-body aircraft, the 737 and A319 respectively.
And in 2007, when skyrocketing jet fuel prices were sending carriers looking for more efficient alternatives, the company's re-designed CSeries seemed to fit the bill. Its composite wing, aluminum-lithium airframe and eco-friendly P&WC engine, started landing "firm orders". Bombardier's brash gamble looked like a winner.
And had the program stayed on its 2013 entry-to-service time line and not gone over its projected budget by more than $2 billion, the CSeries might have paid off. Supplier problems, an engine failure and a prolonged flight testing phase, however, pushed its delivery date later and later, allowing Boeing and Airbus to respond with competitive aircraft like the 737 Max and A320neo. More importantly, the delays significantly eroded the market's confidence in Bombardier's ability to deliver.
Formerly firm orders evaporated while expenses ballooned, inevitably driving the company toward desperate measures, including layoffs, a corporate restructuring and the shelving of other aircraft programs. When it was revealed late last year that Bombardier had approached and been rebuffed by its arch-rival, Airbus, as potential partners, it became all too apparent how dire the situation was. A slumping stock valuation and debt now totalling more than twice its market value has left the aerospace company with few places to turn short of a bailout and selling off assets.
Today, Bombardier's ambitious gambit, and the potential aftermath should it fail, have posed the first serious political conundrum for Canada's optimistic Trudeau administration. Namely, should the federal government push all in or fold on the CSeries? Is the program, and the company it threatens to bankrupt, too critical to let crash?
For Quebec, there's simply too much on the table to walk away. In the province alone, Bombardier employs approximately 18,000, not including the thousands more working in tier one and other aerospace companies in the overall supply chain. Nationally, however, it's a no-win situation, pitting Alberta's oil-fueled fury over US$1 billion in tax dollars spent on one beleaguered company against Quebec's demand for a similar leg-up Ontario's auto industry got in 2009.
Financially speaking, there are certainly those who cite economic concepts like the sunk cost fallacy or moral hazard as compelling arguments against Ottawa getting into the aerospace business. It's also unclear whether a federal cash transfusion will restore buyer confidence and spur a flurry of CSeries orders. Even so, Bombardier is still shy of the 300 orders it hoped to amass before the CSeries launch. And, in all likelihood, new orders will be fulfilled at a loss, pushing profitability for the program out five to 10 years.
As March comes to a close, all indicators point to approval of an "investment plan" from Ottawa. In the final analysis though, the political strategy or financial soundness of the bailout don't matter. The point is to allow the CSeries program, and the company, to maintain a controlled decent rather than spiral into a nose dive. After all, as any pilot will tell you, it's only the landings you can walk away from that are the good ones.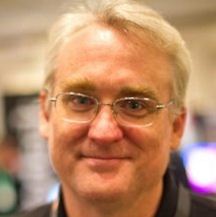 – Mike McLeod, Editor
I enjoy hearing from you so please contact me at MMcLeod@design-engineering.com and your letter could be published in an upcoming issue.