To the general public and Wall Street investors, it's been a tough couple of years for the additive manufacturing industry. When the bubble burst two and half years ago, the technology's two primary brands, Stratasys and 3D Systems, saw their respective stock valuations plummet, almost simultaneously.
Since each hit a stock price peak in early January 2014, both companies have experienced a steady downward slide, losing more than 75 percent of their value and hitting a low point earlier this year. Particularly hard hit were the consumer-targeted machines, like Stratasys' MakerBot line, and the utopian vision of a future where everyone, equipped with a personal desktop 3D printer, would become their own manufacturer.
But while the public facing side of 3D printing has tarnished, the industry as a whole continues to grow at a double digit pace. According to the Wohlers Report 2016, the AM industry, including all products and services worldwide, grew 25.9 percent (CAGR) to $5.165 billion last year. That growth rate is down from 31.5 percent for the past three years but in line with the industry's 27-year average (26.2 percent). In fact the number of companies supplying industrial strength machines – including the long awaited entry by HP – increased to 62 manufacturers in 2015, up from 49 in 2014 and 31 companies in 2011.
According to the report, the industry's growth overall has been punctuated by the desktop 3D printer segment, which has retooled to target engineers and professionals rather than consumers, and metal-based additive manufacturing. That conclusion was reinforced in May by industry research company IDTechEx, which proclaimed metal 3D printing as the industry's fastest growing segment, noting the technology's increasing popularity among aerospace companies.
As detailed in the October 2016 issue's additive manufacturing feature, many of the biggest names in aerospace have graduated from tinkering with metal 3D printing in the lab to factoring it into their production process. Of those, none has been as aggressive as GE Aviation.
Last year, the company made headlines when it announced it would metal 3D print the jet engine fuel nozzle for its next generation LEAP engines. Not content to simply buy metal AM machines, in September the company doubled down on its commitment to the technology by offering to buy two of the biggest producers of 3D metal printers, Arcam and Concept Laser.
Besides acquiring a profitable new business segment, bringing these companies in house allows the industrial giant to accomplish a number of objectives in one stroke.
In one sense, it's a defensive move. Since there are very few companies that presently make industrial-grade 3D metal printers, GE can assure itself that their planned reliance on the technology won't be disrupted by vendor dependency, bankruptcy, consolidation or another company/industry's acquisition plans.
At the same time, the move is also offensive. Arcam and SLM specialize in similar but technologically distinct 3D metal printing processes (Electron Beam Melting and Direct Metal Laser Sintering, respectively). By owning the IP of both, GE can further develop both patented processes to suit its purposes and potentially lock-out or require licensing agreements from other aerospace companies looking to pursue the same 3D printing strategy. At the same time, the company is now free to fine tune these technologies thereby giving its own products qualities and capabilities unavailable from competitors. It will be interesting to see if other large firms like GE take a similar acquisition approach.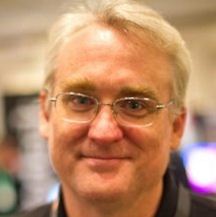 – Mike McLeod, Editor
I enjoy hearing from you so please contact me at MMcLeod@design-engineering.com and your letter could be published in an upcoming issue.