Fixing the engineering labour market crisis in Canada: Keynote DEX 2014
By Design Engineering staff
General
Design Engineering Expo
OSPE
DEX Mississauga 2014 keynote speakers to delve into Canada's engineering labour market and the potential of collaborating with Canadian Universities on R&D.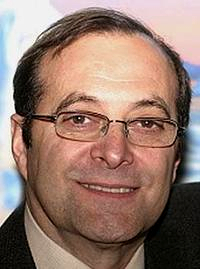 Why do many Canadian employers struggle to fill engineering positions? At the same time, why are engineering graduates and internationally trained engineers struggling to find a position in Canada or remain underemployed? Where does the disconnect lie in Canada's engineering labour market and what can employers and engineers do about it?
For his DEX Mississauga 2014 keynote address (October 28 @ 9:15 a.m.), Paul Acchione, P. Eng and past president and chair of the Ontario Society of Professional Engineers (OSPE), will combine his decades of experience as a Canadian engineer with extensive employment research to provide workable, data-driven answers to these questions
With more than 40 years of engineering and management experience in the power generation industry, Mr. Acchione is the quintessential Canadian mechanical engineer. He received his B.A.Sc. and M.Eng. Mechanical Engineering degrees from the University of Toronto and worked for 31 years with Ontario Power Generation (OPG) and its predecessor companies. Currently, he is a management consultant at Market Intelligence and Data Analysis Corporation; a member of ASME, ANS, IEEE and ISA; and was recently inducted as a Fellow of the Canadian Academy of Engineering.
In addition to Mr. Acchione's morning keynote, Gillian Sheldon, Business Development Manager, Ontario Centres of Excellence (OCE) will deliver the DEX afternoon keynote (October 28, 12 noon). Ms. Sheldon's presentation will explore how companies of all sizes and in any stage of development can leverage the engineering expertise, skills and facilities at Ontario's universities and college through collaborative R&D partnerships.
In addition to the advantages of academic research collaboration, Ms. Sheldon will take attendees through every stage of the process from finding and accessing research partners, building successful partnerships and securing funding partners. She will also provide tips for setting expectations and avoiding common pitfalls as well as show how other companies have successfully leveraged R&D partnerships.
Registration for DEX Mississauga 2014 at the Mississauga Convention Centre (Tuesday, October 28) is open online and will also be available at the door on the day of the event.
www.dexexpo.com