Heat and Impact Resistance ABS
3D-Fuel's Advanced PLA+ 3D printing filament offers a high impact strength and runs best at an extrusion temperature of 190-230°C.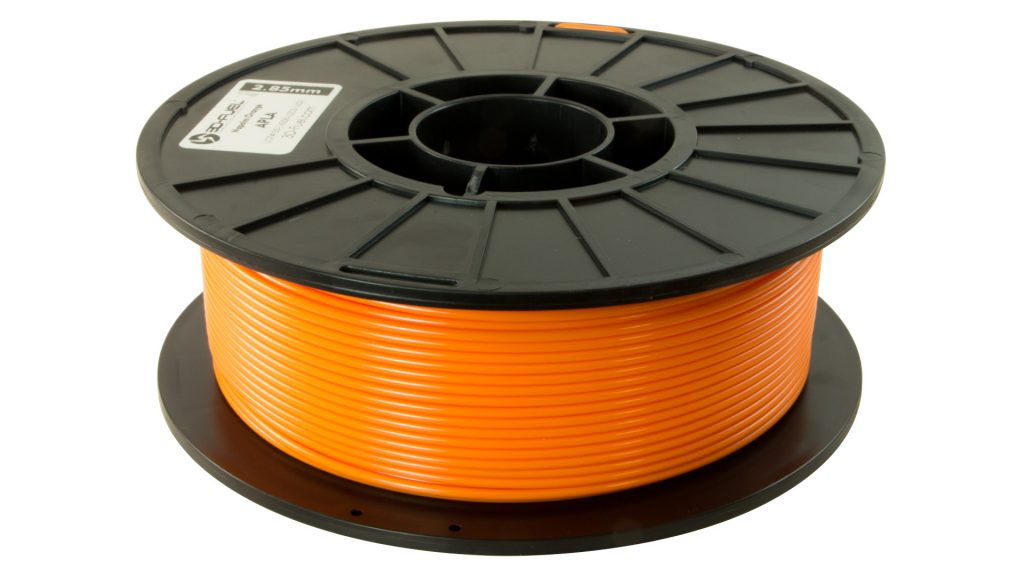 Partnering with NatureWorks, 3D-Fuel introduces Advanced PLA+ (APLA+). APLA+ was created specifically for 3D printing, where most filament materials are formulated first for other industries then adapted for FDM filaments. APLA+ was designed with the high impact strength needed in industrial applications to meet the growing demand by companies for a material with the properties of ABS, but the printability of PLA. Where annealed APLA displays impact strength levels at 1.7 times that of standard PLA, the new APLA+ boasts 4.3 times that of PLA. The filament runs best at an extrusion temperature of 190-230°C. Even before post-processing, APLA+ exhibits significantly higher impact strength than ABS. Both APLA formulations are annealing PLAs with high heat resistance. A post-print annealing process will crystallize the materials and provide additional heat and impact properties.