Laser Tracker
FARO's VantageE has a range of up to 25 meters and is able to continuously scan and take measurements.
October 31, 2016 Staff
---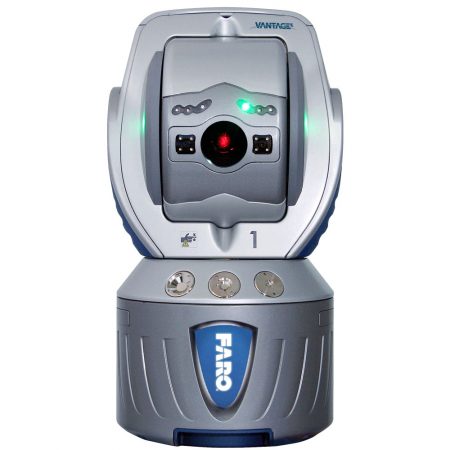 FARO's new VantageE Laser Tracker includes well-proven features and capabilities such as high-speed dynamic measurement, and is affordably priced for customers who demand high performance while working with short-to-medium range applications. The new VantageE Laser Tracker has a range of up to 25 meters through FARO's TruADM (Absolute Distance Meter) technology, which enables fully-dynamic measurement capabilities.  Vantage Trackers are able to continuously scan and take measurements while a spherical optical probe is tracked across the surface of the part, object or assembly.  If the laser beam is interrupted at any time while the probe is being moved, the user can simply and instantly reacquire the beam and continue measuring. The VantageE provides full support for FARO's patented Super 6DoF (Degrees of Freedom) TrackArm solution, which enables a Vantage Tracker and one or more FARO ScanArms to work together to create an integrated 3D measurement system.  Super 6DoF completely eliminates line-of sight challenges and significantly expands measurement range while maintaining superior accuracy.