Virtual Event
Streamlining Machine Design
May 9, 2023 at 1:00pm EST
While managing hardware costs is standard practice in any automation project, engineering design and commissioning costs can account for as much if not more than hardware, especially for custom builds. Any measures that reduce design time and cost fall to a system builder's bottom line.
On May 9th, Design Engineering will host a 2.5 hour seminar that explores technologies that simplify and speed up the process of selecting and configuring machine components as well as designing, programming and commissioning full automation systems.
Interested in sponsorship opportunities? Contact Kathryn Swan at kswan@annexbusinessmedia.com
Schedule
1:00pm - 1:10pm
Welcome & Opening Remarks
Mike McLeod, editor, Design Engineering

Speaker:
Nick Fleuriot, Business Development Specialist Electric Automation at Festo Canada
Festo Canada's Nick Fleuriot will present a demonstration of three Festo tools designed to help engineers shorten their design process. Festo's QuickSearch Plus provides a streamlined way to explorethe company's extensive product catalog. Searchable information includes CAD files, product accessories and spare parts. In addition, the company's Electric Motion Sizing tool (EMS) assists with right-sizing single axis systems while its Handling Guide Online tool (HGO) assists with the design of multiple axes systems.
1:45pm – 2:00pm
Break
Speaker:
Jeremy Andrews, User Education & Community Lead, Vention
Using a traditional design approach, it's difficult for system builders to keep engineering design time and commissioning costs to a minimum, especially for custom builds. Vention's MachineBuilder is the fastest and easiest way to design and order factory equipment. Available from your web browser, MachineBuilder, Vention's 3D CAD software, is loaded with thousands of modular parts, smart design tools, and real-time pricing. Functional designs such as automated equipment, robot cells and tooling can be created and ordered in minutes, from anywhere. Join Jeremy Andrews, User Education & Community Lead, to learn how manufacturers have deployed projects 5x faster than traditional industrial automation, which translated into 40% cost savings when leveraging Vention.
2:45pm - 3:00pm
Break
Speaker:
Steve Yardley, Senior Business Development Manager - Mechatronics - Beckhoff Automation Canada
Learn how to leverage the latest technology to help improve speed-to-market while reducing mechanical design and commissioning costs of deploying automation systems. Intelligent transport systems are a modular conveyance product allowing you to optimize machine footprint by allowing you to use every square inch helping your bottom line. Beckhoff will compare traditional conveyor systems with intelligent transport systems and showcase how they can be used to help you stay ahead of the competition.
3:45pm
Closing Remarks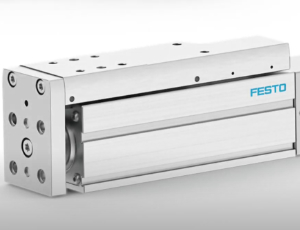 The move towards electric automation technology is not without its challenges. In addition to extensive knowledge of electrical systems and software, you also need a comparatively large budget – so it is no wonder that the benefits of electric automation have so far been limited to complex motion requirements. This is now changing: our Simplified Motion Series provides you with an automation solution that bridges the gap between easy-to-install pneumatics and smart electric automation. Simply make your production more efficient with plug and work.
The embedment of the XTS simulation in TwinCAT offers new possibilities.
A motion system is more than some of its parts.
In this webinar, Art Holzknecht, HIWIN's Engineering Manager provides technical terms and principles to help engineers select motion control components and sub-systems to meet specific performance requirements.
Product Demos
XTS: The Linear Transport System
Frequently Asked Questions About Streamlining Machine Design
When & Where?
Streamlining Machine Design will take place virtually via GoToWebinar on May 9, 2023 at 1:00pm EST.

There will be a 15 minute break between live sessions.
Why Virtual?
The safety and wellbeing of our employees, customers, and community is our number one priority. By making this event an online experience, it eliminates the need for attendees and sponsors to travel in-person, while enabling them to still benefit from the event content.
What's Included?
Your registration provides you with access to watch the virtual keynote, all live sessions, and on-demand recorded content and product demonstrations.
How do I access?
We will email you an access link to the virtual event the morning of May 9, 2023.
If you don't see an access link in your email inbox, please check your junk folder. If you are still unable to locate the email, contact
Tara Jacobs
.