Editorial Viewpoint: Pocket Doctor
Mike McLeod
Medical
XPRIZE
When it comes to wasting money within the healthcare and medical service industry, an AI driven "pocket doctor" may just be the right prescription.
According to the Canadian Institute for Health Information (CIHI), Canada will spend $242 billion on healthcare in 2017, an increase of almost 4 percent over last year. Per Canadian, that number translates to $6,604, which is generally in line with most European countries but approximately half that spent per capita in the U.S. (CAD$11,916).
However, an OECD Health Division study, released early this year, revealed that approximately 20 percent of healthcare expenditures across OECD countries is wasted in some fashion. In a healthcare system as large as in the U.S., that percentage adds up to some astronomical amounts. According to a 2012 study by the National Academy of Medicine, the U.S. wasted nearly $750 billion of its overall healthcare expenditure, $210 billion of which went to unnecessary health services.
While there are numerous initiatives to stem the problem, some medtech start-ups are taking a different approach. Take, for example, the finalists in the Qualcomm Tricoder XPRIZE. Five years ago, we first reported on the international contest to design a Star Trek-inspired, consumer-oriented medical diagnostic device. Hopefuls were tasked with creating a user-friendly system that could accurately diagnose at least 13 medical conditions (as well as the absence of disease) across 30 individuals.
Initially, 300+ entries hoped to share in the $7 million prize but, by the end of 2014, eight remained. Among them was Cloud DX, the only Canadian company on the short list. In fact, the Kitchener, Ontario-based company was the first Canadian team to make the final cut of any XPRIZE competition. That shouldn't come as a surprise. One look at the Cloud DX Vitaliti tricorder's slick industrial design and you could easily imagine it lining Best Buy shelves, the perfect gift for the hypochondriac on your Christmas list.
The tricorder's insides are just as sophisticated. Capable of continuously monitoring five vital health metrics (e.g. ECG, blood pressure, O2 saturation, and body temperature), it also allows users to collecting blood and urine samples. Patient stats and test results are then processed in a base unit and transferred to a cloud-computing platform where AI algorithms analyze the results and return a diagnosis to an app on the user's cell phone.
For all it's capabilities and three years of further refinement, the Vitaliti tricorder finished a strong third this past April, when the XPRIZE winners were announced. To be fair, none of the eight finalists officially met all the contest's criteria but the Vitaliti did receive the "Bold Epic Innovator Award" and a US$100,000 check toward its further development.
Ultimately, the hope is that these mobile and autonomous devices could ease stress on healthcare systems groaning under the weight of an aging population. It's easy to imagine a Vitaliti paired with telemedicine services, for example, or even an AI personal assistant like Google Home or Amazon's Echo to pre-screen patients and prevent unnecessary doctor and ER visits.
That might seem impersonal, but a medical device like the Vitaliti could have a significant impact on healthcare costs. And in a world where the U.S. wastes close to as many health services dollars per year as Canada spends on its entire system, an AI driven  "pocket doctor" may just be the right prescription.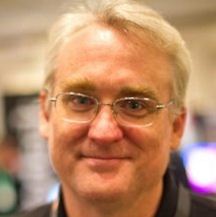 – Mike McLeod, Editor
I enjoy hearing from you so please contact me at MMcLeod@design-engineering.com and your letter could be published in an upcoming issue.