Linear Motors
ETEL ironcore LMS and LMG series limit force ripple while maintaining force density.
April 2, 2014 by Design Engineering Staff
---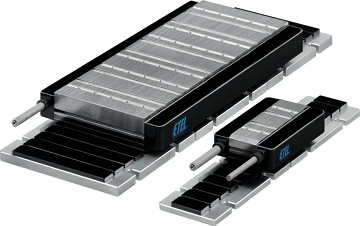 ETEL introduced its LMS and LMG series of ironcore linear motors that minimize the amount of force ripple while maintaining the high-force density. The LMG is designed for applications that require greater peak-to-continuous-force ratio, while the LMS is designed for applications with a more continuous force. Both motors share the same footprint, peak force, mounting interface, cable outputs, and magnetic track.
All of ETEL's ironcore linear motors require a single magnetic track and are compliant up to 600V. They are able to reach speeds of up to 10 m/s, an acceleration of 20g, and reach a peak force of up to 3650 N. Both models come in a variety of sizes that differ in length and width to meet the application requirement.
www.etel.ch/linear-motors