Variable Frequency Drive
The Eaton PowerXL Series DG1 now includes a Frame 6 option, increasing available power from 150 to 250 horsepower (hp).
October 5, 2016 Staff
---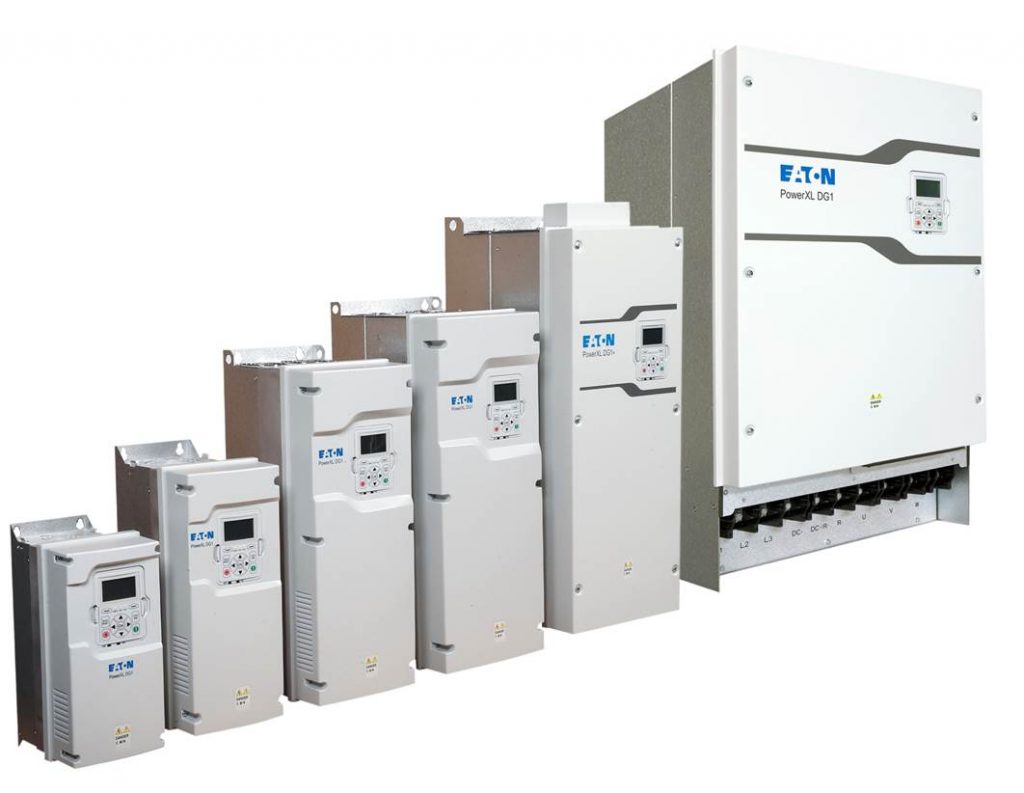 Eaton's PowerXL Series DG1 variable frequency drives now include a new Frame 6 option. The new drive increases available power from 150 to 250 horsepower (hp). The Power XL DG1 Frame 6 design also utilizes cutting edge thermal management techniques to provide superior power density while also providing fully competitive performance. The newly advanced PowerXL DG1 is a 250hp general-purpose drive that incorporates a patented energy control algorithm, extensive onboard industrial communication protocols and built-in harmonic reduction to help customers reduce the cost of using a variable frequency drive. The product retains the same user-friendly keypad, interface and interaction features that made earlier versions of the drive popular, but increases the power available for customer applications.