The Advantages of Split Seam Compression Limiters
By Peter Grant, SPIROL Canada
General
Machine Building
compression limiters; protect plastic; quality; fastener coating
noads
Sponsored by
SPIROL
Spirol's CL220 compression limiters simplify assembly, improve quality and lower cost.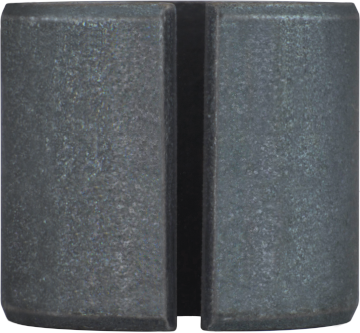 In the 1940s, SPIROL's founder, Herman Koehl, invented the Coiled Spring Pin to service a need in the aviation industry that couldn't be met by any other fastener. Throughout the years, innovation has remained one of SPIROL's core principles and new product lines have been continuously developed to address the needs of the evolving manufacturing landscape. One example of this is with the proliferation of plastics throughout just about every industry.
Starting in the 1990's, as increasingly more metal products were being converted into plastic to reduce weight and lower cost, manufacturers required a method to protect plastic components from the compressive loads resulting from the tightening of the bolts. It was for this reason that SPIROL introduced the first standard line of Compression Limiters to the industry.
Essentially, Compression Limiters provide "spot reinforcement" of metal within the plastic assembly in the high stress areas where components mate. SPIROL's Compression Limiters are designed to enable a bolt to be tightened to its recommended tightening torque, and ensure that the joint remains intact throughout the life of the assembly.
SPIROL offers a range of both formed and machined Compression Limiters including split seam, molded-in, oval and solid wall designs to meet specific technical and commercial requirements. The latest series to be introduced to SPIROL's expansive product offering is the series CL220 Compression Limiter.
Equipped with a split seam, flexible diameter and a lead-in chamfer on both ends, the CL220 Limiter is designed to be simply pressed into a plastic hole after the molding process is complete. Compared to other Compression Limiters, there are distinct features of the CL220 Compression Limiter that provide substantial benefits:
The flexible diameter accommodates wide hole tolerances, and the gap is designed such that the parts do not interlock in the free state enabling trouble-free automatic feeding and installation.
The series CL220 Limiter was designed with a large inner diameter (ID) after insertion to compensate for misalignment. Once installed, the CL220 provides a minimum clearance of 1mm around the bolt diameter. This grants the bolt room to shift within the ID of the Compression Limiter to accurately align itself with the mating hole when there is an offset.
The CL220 series is finished with ArmorGalv®, a zinc alloy thermal diffusion coating with two sealers that provides 1000+ hours of salt spray protection. This level of corrosion resistance provides a net benefit in most applications, but is invaluable in outdoor applications such as agricultural, automotive / EV, structural, etc. ArmorGalv® is also one of the most environmentally friendly coatings in industry.
There are commercial advantages of the CL220 Compression Limiter series as well. Standard size CL220 Split Seam Compression Limiters ship from stock, intermediate, longer and shorter lengths can be quickly produced, and the standardized design ensures reliable, high quality product.
The CL220 standard line of Compression Limiters accommodates M4, M5, M6, M8, M10, and M12 bolts with a 'Class 8.8' or 'Grade 5' bolt rating and are offered in any length between 4mm – 50mm.
Complimentary Application Engineering support
Need help choosing the most appropriate fastening solution for your application? SPIROL's Application Engineers will review your specific requirements, and design the most cost effective Compression Limiter to meet your technical and commercial needs. Contact us today!
https://ca.spirol.com
Peter Grant is the Tubular Product Specialist for SPIROL Canada.