CINDE calls for 2017 Award Nominations
Staff
Quality
CINDE
NDT
Anyone can submit an award nomination for someone they feel is deserving per the award criteria.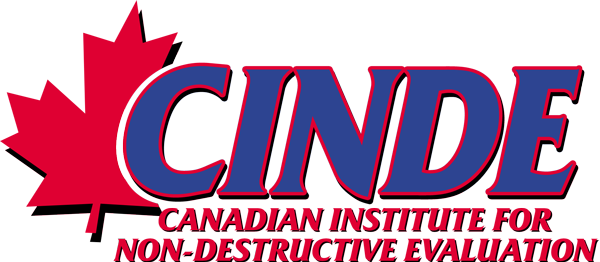 The Canadian Institute for Non-destructive Evaluation (CINDE) has a long history of recognizing those people who have furthered the technical progress of NDT or made other significant contributions to the Canadian NDT/NDE community as a whole.
Each year the organization accepts nominations for the following awards:
W.E. Havercroft Award
Established in 1977, this award is named after William E. Havercroft who was widely recognized as a pioneer in the field of NDT in Canada. It is given to a member of the organization who has made outstanding contribution towards NDT in Canada. Contributions may be in any area including technical, educational or managerial capacities. Recipients will receive a life-time membership with CINDE.
Technical Achievement Award
Established in 1983, this award is given to an individual who has made an outstanding technical contribution to NDT in Canada. Recipients are selected on the merit of their technical achievement and the resulting paper as published in a recognized technical journal. Recipients will receive a one (1) year membership (or extension if an active member) with CINDE.
Fellow of CINDE
Established in 1983, this award is given to a CINDE member who has made continuous and significant contributions to the advancement of NDT/NDE in the scientific, technical, educational, managerial or related areas. Nominees must have at least 10 years membership in CINDE, with 5 continuous years of membership immediately prior to the nomination.
Canadian NDT Research Award
For outstanding and sustained excellence within NDT research and development that has contributed to innovation and/or breakthroughs that have benefited Canadian society and industry partners.
Award Nomination Procedure
Awards are given out at the Annual General Meeting. Anyone can submit an award nomination for someone who they feel is a deserving individual per the award criteria. If upon review of the Awards Committee it is decided that nominees are insufficiently qualified, then no award will be conferred.
Nominations for these awards should be submitted to the Awards Committee, care of CINDE National Office in Hamilton:
135 Fennell Avenue West
Hamilton, ON L8N 3T2
Fax: 905-574-6080
nominations@cinde.ca