Editorial Viewpoint: The Best Revenge
Mike McLeod
Aerospace
Boeing
Bombardier
embraer
Airbus and Boeing's proxy war in the regional jet market is in its initial ramp up, but helping Bombardier, and its C Series aircraft, live well may be the best revenge.
To the relief of many, Boeing announced in April that it wouldn't appeal the U.S. trade commission ruling to drop a 300% tariff on all Bombardier C Series sales in the U.S. Just 12 months ago, the U.S.-based aerospace behemoth accused the Canadian slim-body airplane maker of accepting government subsidies, thereby allowing it to "dump" its 110 to 130-seat planes on the market at unrealistically low prices.
As motive, Boeing said it saw the Montreal aerospace upstart as another potential Airbus in the making. Decades before, the company said, it kept its collective mouth shut as the French aerospace firm, bolstered by government subsidies, rose from relative obscurity to become a formidable competitor. This time, the company asserted, it wouldn't make the same mistake.
While Boeing's challenge did threaten to scuttle a substantial 2016 deal with Delta Air Lines and, thereby, unnerved other potential C Series buyers, its anti-fair trade tirade also set in motion a cascade of unintended consequences. With bankruptcy and the loss of the entire C Series program looming, Bombardier cut Boeing's rival, Airbus, a sweetheart deal, essentially gifting a 50.01% controlling interest in the C Series. In Greek tragedy fashion, Boeing's ardent efforts to subvert prophecy ultimately caused it to happen, in a sense.
Having strengthened its competitor, Boeing has had to get serious in its on-again/off-again relationship with Bombardier's market rival, Embraer SA. Presumably, the aircraft manufacturer was content with the status quo but now has to lock down a deal with the Brazilian regional jet maker or risk going to market with a less diversified offering.
Finally, Boeing faces a Canadian government, still smarting from watching one of its favorites picked on by an American bully. Throughout the trade dispute, government officials insinuated that Boeing, who had been the clear odds-on bet previously, may be shut out of Canada's efforts to replace aging CF-18s, a potential CAD$15 to $19 billion contract.
Since then, the rhetoric has softened somewhat. Canada recently renewed Boeing's $313 million deal to service Canada's Chinook Helicopters. The company was also allowed to bid on the CF-18 contract although procurement officials say past damage to the Canadian economy will play a roll in the ultimate decision.
In the grand scheme, Boeing may barely notice whatever, if any, retribution Canada brings to bear. After all, the company has been part of Canada's aerospace industry stretching back to WWII and its Canadian subsidiary remains a major employer, with two Canadian facilities and approximately 1,600 staff. Punishing it harshly may only set off another cascade of consequences.
At the gut level though, simply rolling over sends the wrong message. Boeing says it reserves the right to sue should Canada meddle directly in Bombardier's fortunes, but aerospace companies, Boeing included, are notorious for the creative ways governments discreetly support their largest players.
As air transparently lifts tons of metal off the ground, maybe Canada should consider a metaphorically similar policy. Airbus and Boeing's proxy war in the regional jet market is still in its initial ramp up, but helping Bombardier, and its C Series aircraft, live well may be the best revenge.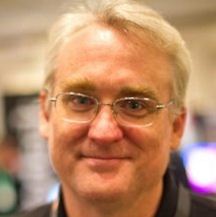 – Mike McLeod, Editor
I enjoy hearing from you so please contact me at MMcLeod@design-engineering.com and your letter could be published in an upcoming issue.