MicroCT Scanning System
Thermo Fisher Scientific's HeliScan MicroCT is designed to allow materials scientists to nondestructively visualize and characterize internal structure down to the micrometer scale.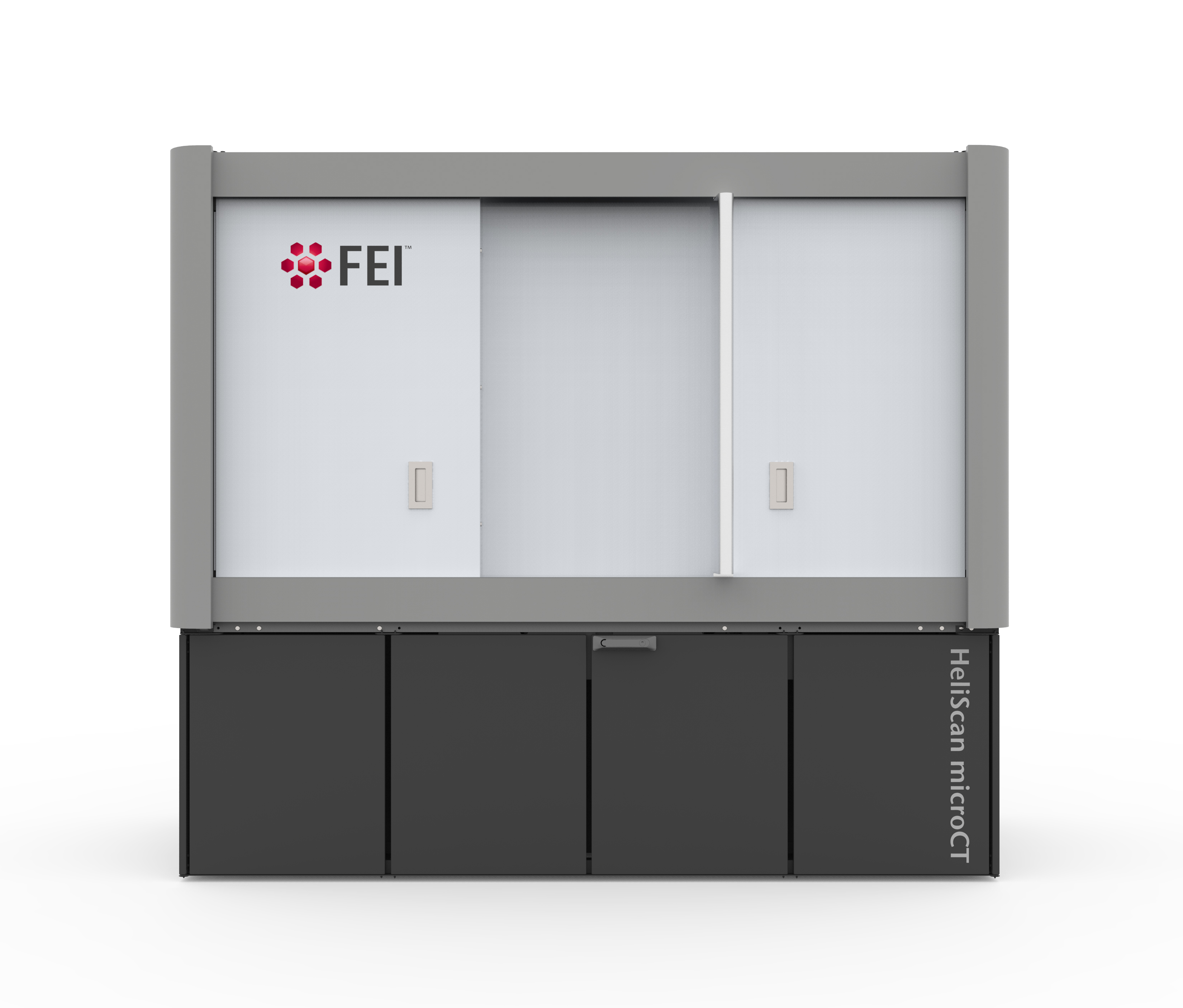 Thermo Fisher Scientific's HeliScan is designed to enable fast, artifact-free imaging, even on historically challenging high-aspect ratio samples. HeliScan is suited for imaging a variety of types and sizes of samples, such as polymers (including those that are fiber reinforced), carbon, metals, manufactured parts (such as batteries) and even life science samples, such as bone, tissue, plants, and insects (both stained and non-stained). The system provides non-destructive analysis, which preserves the specimen for further investigation with other techniques. The HeliScan offers Helical scanning technology, iterative reconstruction technique and wide cone-angle X-ray illumination to provide fast, high-resolution, low-noise results. This system eliminates need to stitch circular sections together, permitting efficient scanning of taller, more representative volumes and delivering images that are free of stitching-induced artifacts. Fast, iterative reconstruction technique uses a multi-grid approach to generate a mathematically accurate 3D model of the sampled volume.