Brushless Motor and Driver Package
By Design Engineering staff
Motion Control
High-performance brushless DC motor and driver packages with electromagnetic brake and gearing options.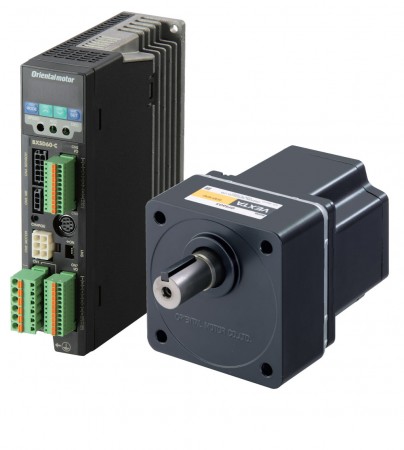 Oriental Motor USA announced its BXII Series Brushless Motor and Driver Package, featuring speed control up to 4,000 r/min with a speed regulation of +0.05%. The package is available from 30W to 400W, in round shaft, parallel shaft gearheads or the hollow shaft flat gearhead and electromagnetic brake options. The new driver features a digital setting set built-in speed control, positioning or torque limiting functions. The new driver can also work in conjunction with MEXE02 software or standard OPX-2A control module. The series comes standard with a 3m (9.8 ft) cable included. The parallel geared type produces up to 610 lb-in (70 N-m) of torque and the hollow shaft flat geared type products produces up to 970 lb-in (110 N-m) of torque. The motor and gears come pre-assembled.
www.orientalmotor.com.