Gold
---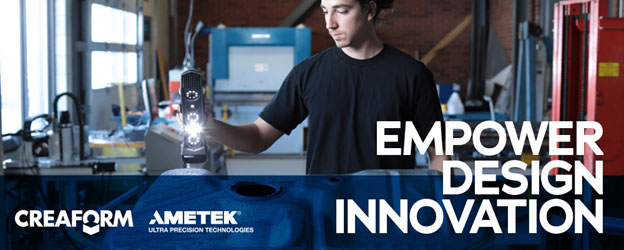 3D Metrology solutions applied to industry challenges.
Creaform develops, manufactures, and sells 3D portable and automated measurement technologies and specializes in engineering services. The company offers innovative solutions for applications such as 3D scanning, reverse engineering, quality control, non-destructive testing, product development, and numerical simulation (FEA/CFD). Its products and services cater to a variety of industries, including automotive, aerospace, consumer products, heavy industries, healthcare, manufacturing, oil and gas, power generation, research and education.
With headquarters and manufacturing operations in Lévis, Québec, Creaform operates innovation centers in Lévis as well as Grenoble, France, with direct sales operations in Canada, USA, Mexico, Brazil, France, Germany, Italy, Spain, China, Japan, Korea, Thailand and Singapore. Creaform is part of the Ultra Precision Technologies, a division of AMETEK Inc., a leading global manufacturer of electronic instruments and electromechanical devices with 2020 sales of more than 4.5 billion.
When accuracy meets versatility and portability
The SILVER Series is part of the HandySCAN 3D™ line-up, the industry standard in portable metrology-grade 3D scanners.
This proven and trusted patented technology captures accurate and repeatable 3D measurements of any complex surface in any location.
The HandySCAN 3D | SILVER Series is optimized to meet the needs of technology innovators and engineering professionals looking for a powerful, accessible, and reliable way to improve product development, shorten time-to-market, and reduce development costs.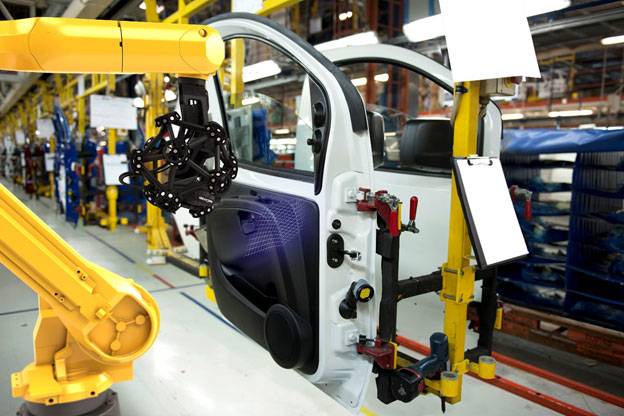 Detect Quality Issues Faster and Make Better Decisions
Designed for automated quality control applications, the R-Series™ 3D scanning solutions are perfect for manufacturing companies who want to increase their productivity by measuring more dimensions on more parts without compromising on accuracy.
The MetraSCAN 3D-R™ is a powerful, innovative robot-mounted optical CMM scanner that can be seamlessly integrated into automated quality control processes for at-line inspection in mass production. Its cutting-edge technology enables manufacturing companies to detect quality issues faster.
The CUBE-R™ leverages the power of the MetraSCAN 3D-R in a high-productivity industrial measuring cell that is designed to be integrated into factories for at-line inspections. Compared to traditional CMMs, the CUBE-R is much faster, providing a gain in productivity and better efficiency.
Creaform R-Series: Industrial 3D scanning solutions for automated quality control and inspection
ASK AN EXPERT: IMPROVING AEROSPACE MANUFACTURING DESIGN, INSPECTION AND ASSEMBLY WITH 3D SCANNING
Is your CMM bringing ISO 17025 certified accuracy to your shop-floor environment? Learn how to boost efficiency, maintain accuracy and increase quality control productivity with Creaform's innovative solutions. In this Ask an Expert webinar led by Brad Crozier and Payam Hariri, Creaform will demonstrate the capabilities of its 3D scanning technology and software solutions for a variety of aerospace manufacturing applications.