Silver
---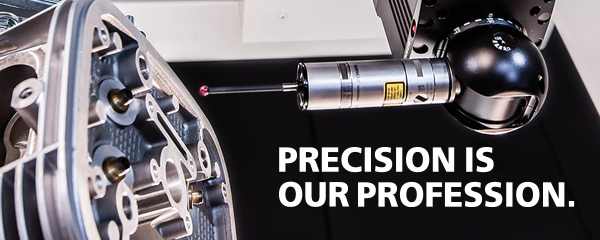 Precision is our profession – Mitutoyo About Us.
Mitutoyo has continuously produced the best precision measurement instruments and solutions commercially available. With various measuring devices, software and services, Mitutoyo is leader in precision measurement worldwide and is known for its metrology expertise in many industries. Mitutoyo Canada has consulted and provided solutions for industries such as automotive, aerospace, medical and energy.
Mitutoyo Canada's Head office and Solution Center is located in Mississauga, Ontario, with services and sales representatives available across Canada to best serve our customers. Our second Solution Center is located in Saint-Laurent Québec, where we provide a hands-on experience with our products and software.
Innovating Metrology Software & Customized Support
Mitutoyo's highly skilled developers and engineers use cutting-edge development tools and technology to produce the most advanced and sophisticated metrology software available. We continue our tradition of innovation in the metrology and technology worlds by providing regular updates with the latest functions and features, keeping your measurement tasks precise and efficient.
MiCat Planner – Automatic Measurement Program Generation Software
Mitutoyo's MiCAT Planner software simplifies the creation of CMM part programs, reducing programming time by up to 95 percent saving cost and increasing productivity. MiCAT Planner defines the measurement plan and automatically creates an inspection program by identifying Geometric Dimensioning and Tolerancing (GD&T) from 3D models. MiCAT Planner enables user definable measuring rules that can be set as needed, company mandated. The Measurement rules can be defined based on feature type, size or other criteria. The rules can also determine the number of measuring points, their distribution, and measuring speed etc. Several sets of rules may be applied simultaneously according to manufacturing or customer requirements.
To learn more about Mitutoyo's part programming solutions, visit us at www.mitutoyo.ca/virtual-events and register for our MiCAT Planner & CMM Live Demo on Thursday, September 2nd at 11:00 AM. You will see the software in action and have time to ask our Mitutoyo Sales and Technical Team questions.
For more information visit their website: https://www.mitutoyo.ca/